15.03.2019 nieuwe denon website-pagina's:denon
01.03.2019 SPECIALE EOL - PRIJZEN OP TAL VAN LICHTEFFEKTEN:
| | | | | | |
| --- | --- | --- | --- | --- | --- |
| 1 | 2 | 3 | 4 | 5 | 6 |
| POLITIELICHT :18,00 nu 8,50 | six light:49,99 nu 31,90 | CUBIST:159,00;nu 118,00 | PANTHER :225,00 nu 171,80 | OCTOPUS :300,00 nu 183,54 | OIL-projector:100,00 nu 71,39 |
| OCTOPUS :300,00 nu 183,54 | MAGIC GOBO :299,00 nu 234,00 | COLORMOON :58,00 nu 34,00 | SMARTRAY :275,00 nu 199,00/4st | TOMAHAWK :85,00 nu 54,75 | DIAMOND :126,00 nu 95,00 |
| PENGUIN:75,00 nu 53,16 | BLOW STAR :99,00 nu 45,58 | MOVING RAY 4 :125,00 nu 76,61 | LIGHT SPLASH II:60,00 nu 34,64 | DOUBLE DERBY :133,00 nu 92,80 | SOLAR LED RGB:159,00 nu 88,94 |
| KALEIDO :208,00 nu 118,00 | proton led: 60,00 nu 44,00 : | MAGIC CROWN ;45,00 nu 28,73 | taurus :nu 77,00 | MICRO SCAN :212,19 nu 152,00 | DOUBLE SKYBEAM /200,00 nu 121,00 |
| MOJO MOON I :80,00 nu 67,921 | MOJO MOON II :150,00 nu 95,53 | MINI KALEIDO :125,00 nu 76,73 | MINI LOGO :99,00 nu 67,92 | MINI WAVE :99,00 nu 60,94 | COLOR BURST :156,00 nu 60,94 |
| BABY FALCON :134,00 nu 102,00 | MOVING RAY :125,00 nu 76,61 | EXERCET :89,00 nu 53,00 | TWINKLE :138,00 nu 99,00 | ASTRO WHITE :99,00 nu 82,00 | PUMA :169 nu 125,00 |
01.03.2018 Panasonic 2019 oled tv : TX-55/65EZ/FZ series: NU AAN PROMOPRIJS
Krachtige chip en een betere HDR-weergave

De FZ-serie maakt optimaal gebruik van een Studio Colour HCX2-chipset, waarmee kleuren, bewegingen en andere belangrijke beeldkenmerken geoptimaliseerd moeten worden. De chipset gebruikt technologie die eerder alleen beschikbaar was voor kostbare professionele beeldschermen. Een belangrijk onderdeel van de processor is het kleurcorrectiesysteem, dat onder andere gebruikmaakt van 3D Look-up Tables. Voor elke helderheidsstap is een volledige database met kleuren opgeslagen op de chipset om ervoor te zorgen dat altijd de meest nauwkeurige kleuren worden weergegeven. Zodoende kunnen de DCI-kleurruimte nagenoeg volledig weergeven worden.

De televisie heeft de hoge4K UHD-resolutie en ondersteuning voor HDR. De oled-televisie is daarbij uitgerust met een nieuwe HDR Brightness Enhancer-functie, die de HDR beeldkwaliteit in ruimtes met veel licht optimaliseert. Donkere scènes worden geoptimaliseerd om de luminantie van de minder heldere zones te vergroten. Hierdoor kan de scène worden waargenomen zoals hij is bedoeld, ook in een omgeving met meer licht. Het oled-paneel biedt volgens Panasonic een helderheid van 800 tot 1000 nits, wat een verdubbeling is ten opzichte van de oled tv's van vorig jaar.

Smart tv

De oled-televisie heeft een verbeterd smart tv-platform, nog altijdMy Home Screen 2.0 genaamd. Tot de nieuwe functies behoren mappen met favorieten voor meerdere gebruikers, een aanpasbare My App-knop op de afstandsbediening voor snellere toegang tot favoriete content en een vernieuwde Media Player-app met ondersteuning voor 4K HDR10- en HLG-content. De tv biedt ondersteuning voor IP>TV- technologie, waarbij uitzendingen kunnen worden omgezet in gegevens die naar andere apparaten kunnen worden gestreamd. . Natuurlijk zijn bekende apps als YouTube en HDR beschikbaar, ook in 4K en HDR

Design

De televisie heeft een donkere metallic afwerking zonder zichtbare naden.

Speakers

De FZ-serie heeft een traditioneel speakersysteem met een vermogen van 40 Watt.

richtprijzen:

TX55FZ950 : 2290,00 €
TX65FZ950 : 3399,00 €
TX65FZ800/830 : 2699,00 €
TX755FZ800/830 : 1799,00 €
---
01.02.2018 :ROTEL ,nieuwe versterker A11 en cd-speler CD11
nieuwe versterker A11 aan 699,00 €

A11 : 2*50 W versterker,phono ingang ,pre out,speakers A+B ,Bluethooth

zwarte of silver uitvoering

nieuwe cd-speler CD11 aan 499,00 €

CD11 :CD tray loading mechanism,TI DAC,remote control

zwarte of silver uitvoering
---
07.02.2019 : Prachtig Q Acoustics promo !
Beste klanten,
Prachtig Q Acoustics promo !
Tijdens de maand februari, krijgt U 100€ korting op de aankoop van een paar Q Acoustics 3050i.
699€ in plaats van 799€
Op voorwaarde dat U uw oude luidsprekers inruild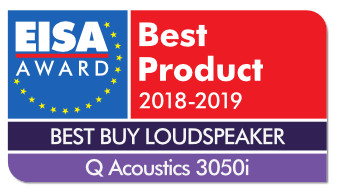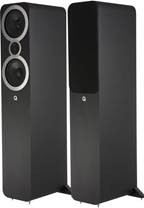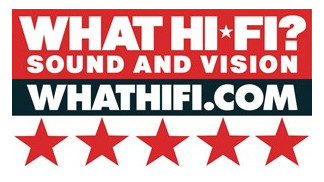 07.01.2019
Technics Introduces the New, Long-awaited Direct Drive Turntable SL-1200MK7* Series with Technology for Outstanding Sound Quality
(WORDT VERWACHT BINNEN 16-26 WEKEN)

Las Vegas, NV, United States, 7 January 2019 – Technics today unveiled the new SL-1200MK7 Direct Drive Turntable. The new model inherits the traditional design of the same series and maintains the same operating ease, reliability and durability, while newly adding a coreless direct drive motor and other sound-enhancing technologies. It also features new DJ play functions, such as reverse playback. The SL-1200MK7 is launched as the first new standard DJ turntable in approximately nine years.

About the Technics 1200 Series
The SL-1200 was launched as a popular direct drive turntable in 1972, becoming a best-selling model with cumulative sales of 3,500,000 units for the series. It was supported by powerful torque, easy operation, and high durability. It became greatly admired by both audio enthusiasts and DJs who helped to unleash the DJ culture in areas such as electronic dance music. The series is still highly acclaimed by DJs worldwide today.
High-quality sound reproduction true to the Technics philosophy
Coreless Direct Drive Motor Achieving Stable Rotation and Powerful Torque
The direct drive system uses a slow-rotating motor to directly drive the platter. This system has various advantages. It offers high performance, such as rotation accuracy and powerful torque, does not require replacement of parts and maintains high reliability over a long period of time. However, the direct drive system was said to on occasion produce a rotation irregularity called cogging. For the SL-1200MK7, a new coreless direct drive motor was developed. This motor employs a coreless stator. The removal of the iron core from the stator eliminated the root cause of cogging. Furthermore, the magnetic force of the rotor magnets was improved to the highest possible level, and the gap between the coreless stator and rotor magnets was optimised, thus achieving high torque performance equalling that of the SL-1200MK5. Boasting smooth rotation and powerful torque, this motor reproduces sound accurately and faithfully from the groove on an analogue record.
Highly Sensitive Tonearm Accurately Reads the Signal Stored in the Record Groove
The tonearm, which is responsible for accurately reading the signal by tracking the groove on the phonorecord, is a static-balance universal S-shape tonearm, another Technics tradition. The tonearm tube is made of lightweight, high-rigidity aluminum. The bearing section of the gimbal suspension construction tonearm consists of a machined housing and high-precision bearing to assure excellent tracking performance with minimum stylus jumping, even in harsh playing conditions such as scratching.
Two-layer Structure Platter with Improved Vibration Damping Performance
The platter on which a vinyl record is placed features a two-layer structure with deadening rubber on the entire back surface to eliminate unwanted resonance in the aluminum die-cast platter. The platter offers high rigidity and outstanding vibration-damping characteristics to prevent harmful vibration from being transmitted to the record and delivers clear sound.
High Rigidity Cabinet and High Damping Insulator for Thorough Shut-out of All Vibrations
The chassis, an essential part for reducing external vibrations, inherits the audio quality enhancement technology fostered through the development of high-end turntables. The aluminum die-cast chassis is rigidly integrated with a special material consisting of ABS mixed with glass fibre to achieve a two-layer construction. The combination of this special high-rigidity material and a metal chassis raised the rigidity and vibration-damping performance to higher levels, realising a robust cabinet for beautiful sound reproduction.
The insulator is comprised of a spring and rubber to provide optimal frequency characteristics. This not only assures high sound quality and superb howling resistance, but also effectively shuts out external vibrations under high sound level conditions.
Detachable Power/Phono Cable Terminals Prevents Cable Discontinuity
The power and phono cable terminals allow detachment of the cables. The phono terminals are gold-plated to minimise sound quality degradation. Since the terminals allow disconnection of the cables, maintenance of the cables is easier, and your favourite phono cable can be connected to let you enjoy the change in sound quality resulting from a different cable.
Inheriting, and Enhancing the Operating Ease of the SL-1200 Series
Starting Torque/Brake Speed Adjustment Function
The SL-1200MK7 employs the newest motor control technology refined through the development of Blu-ray disc products. Utilising a microcomputer, this advanced motor control technology ensures high performance in normal rotation and also responds accurately to a wide range of DJ play styles, such as scratching.
The starting torque and brake speed can be adjusted individually to suit the user's preference.
Pitch Control Function Enables Accurate and Stable Pitch Adjustment
The rotation speed can be set to 33-1/3 rpm, 45 rpm or 78 rpm.* The pitch control function allows fine adjustment of the rotation speed within ±8%/±16%. This function achieves accurate and stable pitch control thanks to full digital control with improved tracking performance and accuracy.
* To use the 78 rpm speed, the switch on the main unit must be turned on.
Reverse Play Function Expands the Breadth of DJ Play Styles
The platter rotates in the reverse direction when the speed selector button and Start/Stop button are pressed simultaneously. This expands the breadth of DJ play styles.
*To use the reverse play function, the switch on the main unit must be turned on.
* The phono cartridge used must support scratch play.
A Traditional Design Ideal for DJ Play
Stylus Illuminator Featuring a High-brightness and Long-life LED
The stylus illuminator features a new push-type structure and employs a high-brightness and long-life white LED. The illumination area and intensity were reviewed to provide improved visibility of the stylus tip compared to previous models even in a dark environment.
All Black Design
The SL-1200MK7 sports black buttons and a black tonearm while retaining the SL-1200 Series' button layout. With the matte-texture black body and black parts, the new all black design presents an attractive, refined appearance. The LED light can be set to illuminate in either red or blue, further enhancing the DJ play environment.
Specifications 
Technology for Rotational Stability
Coreless Direct Drive Motor
High-Precision Motor Controller
Construction for Vibration Tolerance
High-Dumping Turntable Platter
Rigid Cabinet Construction
High-Dumping Insulator
High Quality Parts
High Sensitive Tonearm
Detachable PHONO Terminal
Technics Definitive Design
Turntable Section
Drive Method: Direct Drive
Turntable Speeds: 33 1/3, 45rpm (with switch 78 rpm)
Starting Torque: 0.18N・m / 1.8kg・cm (1.56 lbs-in)
Build-up Characteristics: 0.7 s. from standstill to 33 1/3 rpm
Wow and Flutter: 0.025% W.R.M.S.
Turntable Platter: Aluminum die-cast

Diameter:332mm (13-5/64")
Weight:Approx. 1.8kg (4.0 lbs) (Including slipmat and slipsheet)
Tonearm Section
Type: Universal, Static Balance
Effective Length: 230mm (9-1/16")
Overhang: 15mm (19/32")
Tracking Error Angle:
Within 2° 32' (at the outer groove of 30cm(12") record)
Within 0° 32' (at the inner groove of 30cm(12") record)
Offset Angle: 22° • Arm Height Adjustment Range: 0 - 6mm
Stylus Pressure Adjustment Range: 0 - 4g (Direct Reading)
Head Shell Weight: Approx. 7.6g
Applicable Cartridge Weight Range:
[without auxiliary weight] 5.6 - 12.0g (14.3 - 20.7g (including head shell))
Head Shell Terminal Lug: 1.2mmφ 4-pin terminal lug
Terminals
Audio Output: PHONO (Pin Jack) x 1, EARTH TERMINAL x 1
General
Power Supply: AC120 V, 60 Hz
Power Consumption: 8W (Approx. 0.2W (Standby))
Dimensions (W x H x D): 453 x 169 x 353mm (17-27/32 × 6-21/32 × 13-29/32 inch)
Weight: Approx. 9.6kg (Approx. 21.2lbs)
Accessories:
Turntable, Slipmat, Slipsheet, Dust cover, EP record adaptor, Balance weight, Head shell, Screw set for cartridge, PHONO cable, PHONO earth lead, AC power supply cord, Owner's Manual
01.01.2019 :ND8006 netwerk tuner CD dacaudio speler nu aan 1199 euro in black en silver gold

De Marantz ND8006 is een samensmelting van de NA8005 en SA8005, het is zowel een netwerkspeler als een CD, het is de compleetste multi-bron heden beschikbaar op de markt.Tevens is het multiroom HEOS-systeem geintegreerd.
Het toestel is voorzien van een cd-loopwerk voor audio-CD's .Voor bronnen met een hoge resolutie is een ingebouwde streamingclient en ingebouwde DAC gebruikt.
De ND8006is het eerste stereohifi-apparaat , dat uitgerust is met het Denon HEOS multiroom systeem.DeND8006 biedt tevens toegang tot verschillende netwerkdiensten zoals Spotify, Deezer, JUKE!, Napster, SoundCloud en internetradio via TuneIn.
De ND8006 kan daarom worden gebruikt als onderdeel van een audiosysteem met meerdere kamers, waar de HEOS App van Denon gebruikt wordt voor bediening.
De ND8006 is ook voorzien van Apple AirPlay en Bluetooth, zodat smartphones, tablets ,computers enz gemakkelijk als muziekbron kunnen worden gebruikt.
De ND8006 heeft een USB- aansluiting voor pc's , een USB-aansluiting aan de voorkant voor sticks en apple toestellen , optische en coaxiale S / PDIF-aansluitingen voor het DAC-gedeelte.